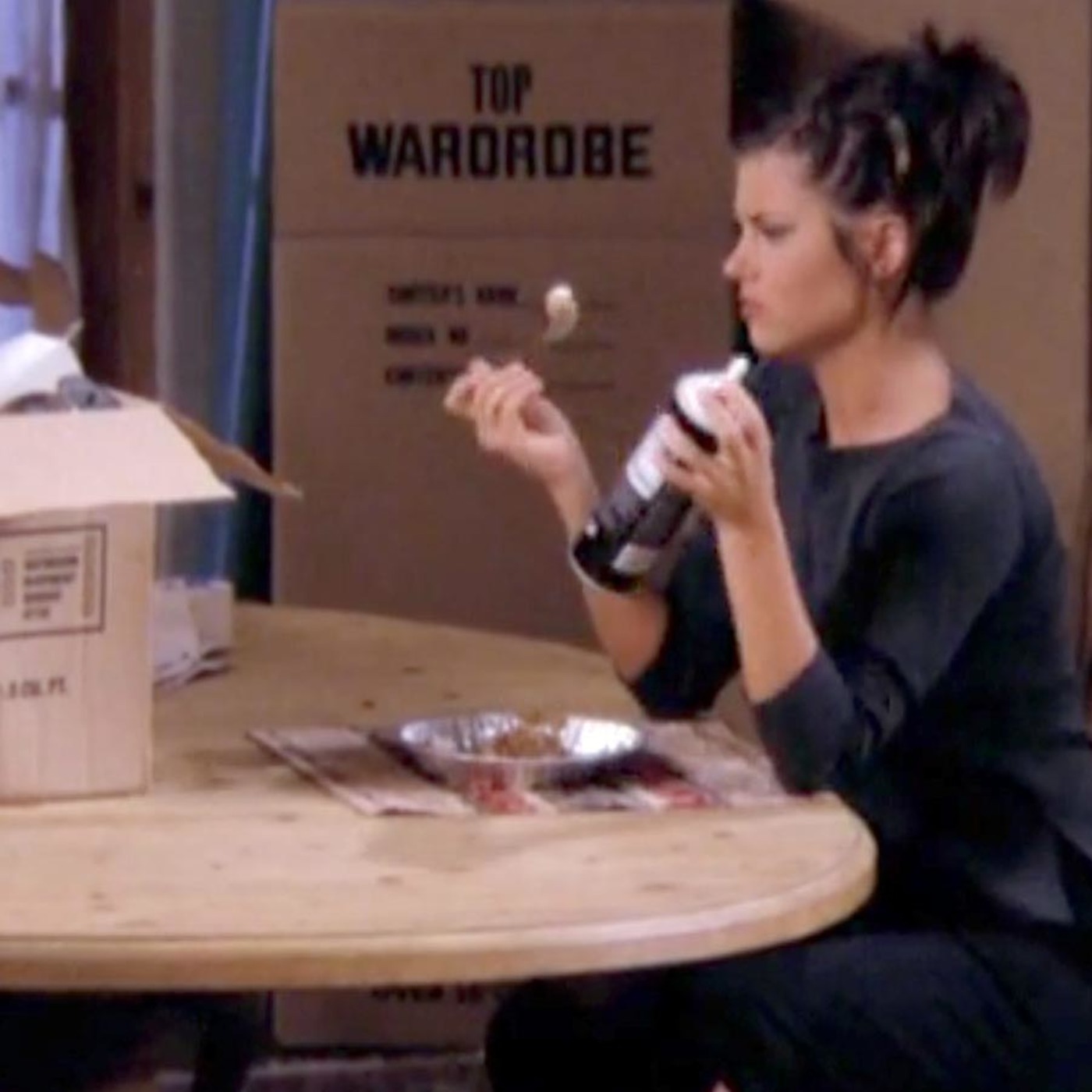 Episode 907
BH S09.E07: You Say Goodbye, I Say Hello
September 10th, 2018
53 mins 10 secs
Season 9
With Noah continuing his downward spiral of regret and self-recrimination following his father's suicide, it turns out not to have been a great idea for him to buy a bar: he's drinking a lot, and driving drunk, and maybe hitting someone? Donna's distracted from her usual fussing by the arrival of her cousin Gina -- former Olympic figure skater, current Ice Capade star, and [touches earpiece] I'm being told she impulsively quits the Capades in the cold open and sets to her task of running game on the gangsters. Yes, you'd think that Sophie's departure would mean that's Val's fault, but Val seems to be cycling nice: she's even planning to throw this year's Thanksgiving dinner at the Walsh house! Then Kelly finds a letter from Val, among Brandon's things, in which she counsels him not to marry Kelly. In retaliation, Kelly plans her own competing Thanksgiving dinner, and is only dissuaded from this bitchy reaction to Val's non-part in Kelly and Brandon's entirely mutual decision not to get married when David tells Kelly everything that happened with Val and her late father. Kelly forces a dinner on Val -- interrupting her perfectly reasonable choice to replace turkey dinner with an entire pie -- so Val figures it's about time for her to admit that she's getting ready to peace out in a matter of hours. In the background of all this, Gina's cozying up to a very drunk Noah and calling her bitter mom to shit-talk Donna. David's radio stardom (?) may end due to his latest hookup, because she's seventeen and her parents are pissed. Finally, Steve and Janet are still trying to figure out exactly what they're doing with each other friends with benefits-wise: she's still okay with their arrangement, but he's caught feelings. We take you through "You Say Goodbye, I Say Hello" in our latest podcast!
Show Notes
Visual Aids
Support AWT With A Personal Message
Wish your friend a happy birthday or just call them a squeef with a AWT Personal Message. It's $50 and helps keep us going. Start on our ad page now!
Reading this in a podcast app?
Visual Aids and other show notes for this episode can be viewed on this episode's page on AgainWithThis90210.com.