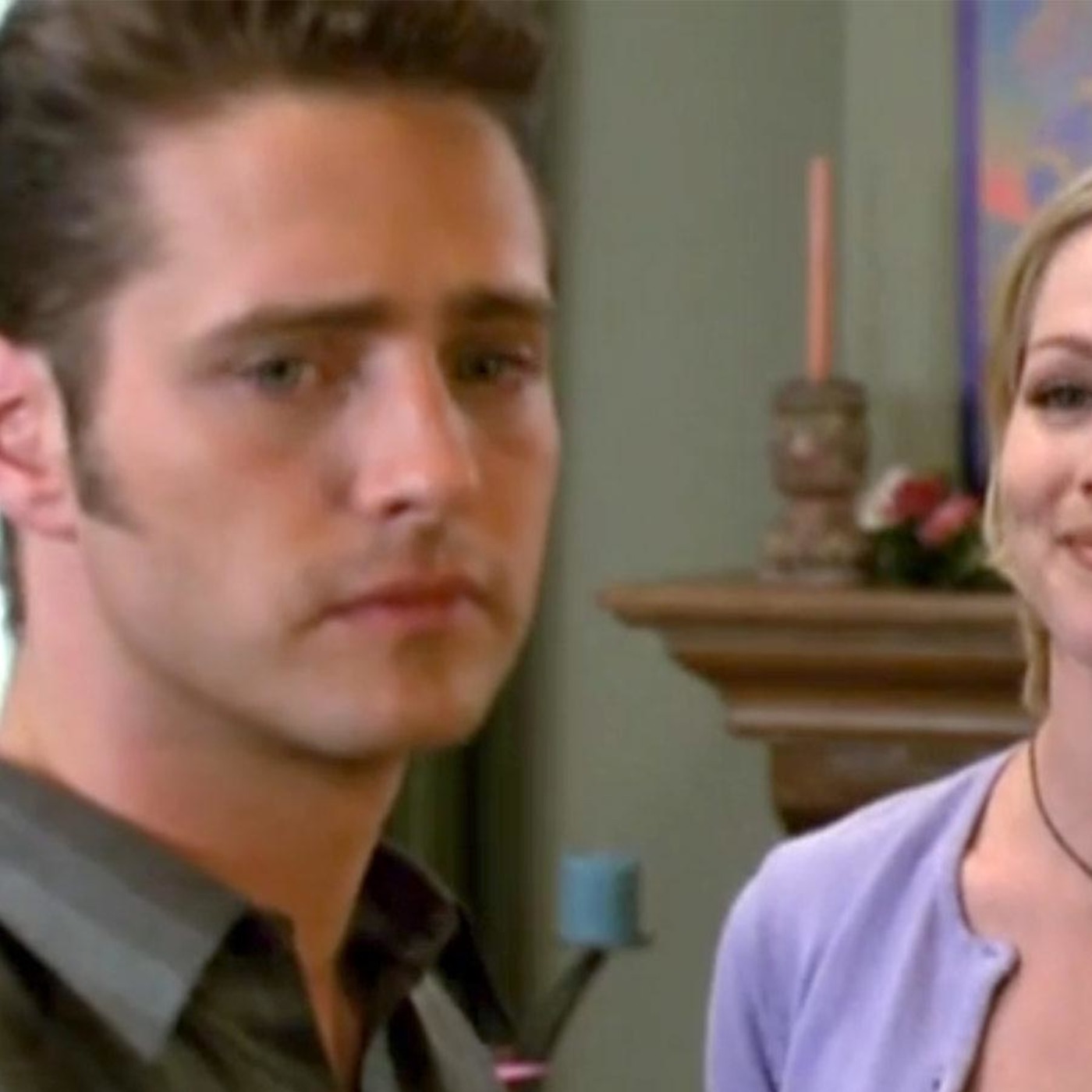 Episode 901
BH S09.E01: The Morning After
July 30th, 2018
38 mins 52 secs
Season 9
Brandon and Kelly mutually and amicably agreed to leave one another at the altar, and you know what that means. ...Oh, you do? Please tell them, because they're not sure. Kelly decides to invest a round of ex sex with meaning: she forgets all the reasons she and Brandon broke up, gets maudlin and regretful, and suggests to Brandon that they go ahead and take their honeymoon to Corsica together after all, leaving him to decide whether to go along with this to avoid confrontation -- you know, kind of like what motivated him to propose to her in the first place. When Val's HIV diagnosis leads her to attempt to live more honestly, David follows her lead, and discovers that the director who's been throwing him so much jingle work doesn't actually want to hear how David truly feels about doing work he thinks is beneath him. At the other end of the honesty spectrum is Sophie, who meets Steve while running a short con at Restoration Hardware, as one does, and parlays that into a place to live and a love triangle with Steve and David. Noah declines to join his father's birthday celebration, but Donna overrules him. Naturally, the reunion of the Hunter men leads nowhere good...for Noah. To us, it's pretty funny. We take you through with our Again With This podcast on "The Morning After"!
Visual Aids
Support AWT With A Personal Message
Wish your friend a happy birthday or just call them a squeef with a AWT Personal Message. It's $50 and helps keep us going. Start on our ad page now!
Reading this in a podcast app?
Visual Aids and other show notes for this episode can be viewed on this episode's page on AgainWithThis90210.com.